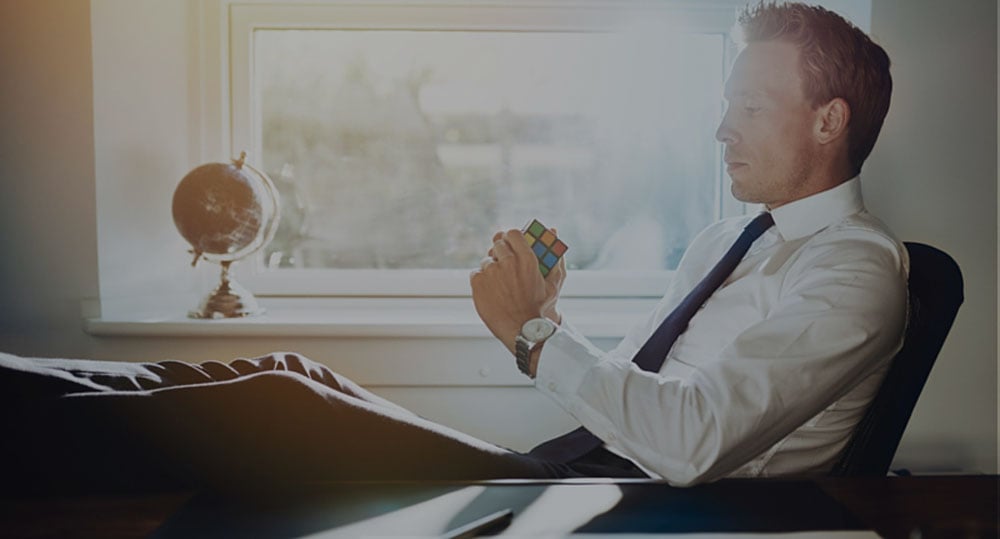 We all talk to ourselves. In our heads there are constant thoughts and reactions, aspirations and intuitions flitting about. These inner conversations are what propel us forward, for the most part. But in the busy, cut-and-thrust world of work, the conversations we have with ourselves are all too often rushed and incomplete. We don't get to finish our sentences or reach effective conclusions. In fact, sometimes we barely even have time to think about our reactions to events around us: We have little time to reflect at this level.
A friend once called this condition the "Hurry Sickness". Holidays and mini-breaks are critical to maintain a semblance of balance in life—but even then, in the interests of relaxing, many of us just still the chatter in our minds for a time. We don't explore and reach conclusions from the half-formed thoughts circulating in our minds a few days earlier.
How HRDs can help
Inner conversations about career direction and reaching fullfilment should not be neglected, and sometimes a little help is needed to make them fruitful. Sometimes focus can be supplied by HR Directors on the job. The simple process of really listening, and helping colleagues form and then finish their inner conversations, can provide significant support. Many HR professionals are caught up in the life and culture of the organisation and the processes they are trying to establish. This can miss the real need being presented by an individual.
How career advisors can help
At other times, focus on the inner conversations is provided by external advisers. In our career development work, the conversations we like to see completed in our clients' minds are all about "working out, and then building on what I am good at", "working to achieve a more rewarding career", "working out how to influence and win opportunities", and sometimes, "working out how to set up my own business". We help individuals build a number of career development skills and convey knowledge about the marketplace(s) around us—but we like to see the inner conversations completed as well.
Creating "career compartments"
You simply cannot reach good conclusions about yourself in your mind, and develop the competencies of career resilience in the midst of all the normal pressures of work. So what we do with people is work to create compartments—one of which is the "career compartment". We also assemble a structured process, working through talents, values, achievements, marketing and research, learning how to listen and to interview, and so on. This is mostly common sense. The value comes in the materials we provide, and, most importantly, in the skills of the consultant.
The aim is to enable people to take a step backwards from immediate pressures, and then to move forward again with a greater understanding of themselves, their real skills, and the situations they face. The key is to create a structured process so that important conclusions can be reached, and significant competencies in career-building are achieved. This empowers the people we work with to build more resilience and more interesting careers, to avoid the "hurry sickness", and to complete their inner conversations.
Trevor-Roberts consultant Hugh Davies specialises in providing tailored, flexible career strategy programs exclusively for CEOs, partners, government leaders and senior professionals. Connect with Hugh on LinkedIn. He can be contacted on 1300 876 118 or at h.davies@trevor-roberts.com.au.