One of the single most important tasks for executives leading through a restructure is the creation of a compelling narrative for the new future. This narrative is essential when it comes to guiding both the behaviours of an organisation's employees, and their understanding of what is expected of them after a period of change. A narrative for the new future is also necessary to serve as a guide for employees' understanding of the organisation's strategy.
A narrative for the future: A CEO's role
In 1963 Richard Cyert and Jim March published their Behavioral Theory of the Firm (which paved the way for Herbert Simon's Nobel Prize in 1978). In one of the most interesting parts of this theory, they argue that the role of the CEO is "to buffer the organisation from the uncertainty of the external environment". In other words, the CEO must look to see what an ambiguous future may hold, and use their insight to weave a compelling, yet simple narrative for everyone else to follow. In today's world, I would extend this need to buffer the organisation from uncertainty to all executives, if not the entire executive team.
This compelling narrative for the new future is of particular importance after a restructure, when people have been through periods of prolonged uncertainty and heightened stress. Most change theorists underline the importance of this vision for the future during this time. Building Bridges, for example, talks about "painting the picture", or creating an understanding of what this future world could look like. It is this narrative which connects the emotions of employees, that motivates them to stay connected to the organisation and remain as productive as they can be.
Consequences of leading without a compelling narrative
The problem I see, however, is that executives themselves are often so tired after a restructure, so focused on performance improvements and cost savings, that they do not devote enough of their time to creating a compelling narrative for the future. As a result of this, employees are left lacking a beacon to guide their behaviours and their understanding of new expectations. Is it any wonder, then, that so many change processes do not achieve the outcomes expected of them? In the absence of a single compelling narrative, fragmented or broken narratives will start to appear throughout the organisation. These are fractured and incomplete elements of what may actually be a complete story. These incomplete narratives are worth listening to, in order to gain an insight into the organisation's affective state.
David Boje, a researcher from the United States, calls these "ante-narratives", and highlights the importance of these fractured or incomplete stories that come to define an organisation's culture. He says that there is often an assumed holistic narrative about how wonderful, for example, an organisation is, or how strong their values are. Often, however, this is an illusion and the dominant narrative is the broken, fragmented narrative, made up of different stories being told by different parts of the organisation.
To illustrate this, Boje uses the example of Tamara Land, a play in which audience members "choose their own adventure" by moving from room to room, rather than watching actors move in and out of one stage. This analogy describes the way in which individuals within an organisation construct their own narrative about what's going on around them, creating this from the fragmented pieces they pick up along the way, and their interactions with various people.
Using ante-narratives to your advantage
Every restructure results in the highlighting of these ante-narratives, until a time when the new compelling narrative for the future is described, communicated and internalised by the organisation's employees. A key task for a senior leader is to listen closely and carefully to what the fragmented stories are saying. Often we ignore these anecdotes and comments, dismissing them as a part of someone going through the change process. But by stitching these together, you will begin create a picture of where these smaller, broken narratives are appearing, allowing you to see where you may need to invest more time.
COMMON QUESTIONS ABOUT RESTRUCTURES AND REDUNDANCIES
Now, we'd like to hear from you! How important is creating a narrative of the future for you? Have you had experience, good or bad, with narratives and ante-narratives? Let us know your thoughts on these issues below.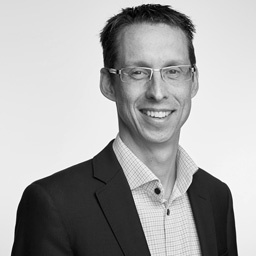 Edwin is the CEO of Trevor-Roberts. His journey has seen him work in the UK and Canada, and he regularly delivers keynotes to a wide range of audiences in Australia and internationally.